Christmas Per Capita Distribution (PCD)
Merry Christmas & Happy Holidays to the membership of Sweetgrass First Nation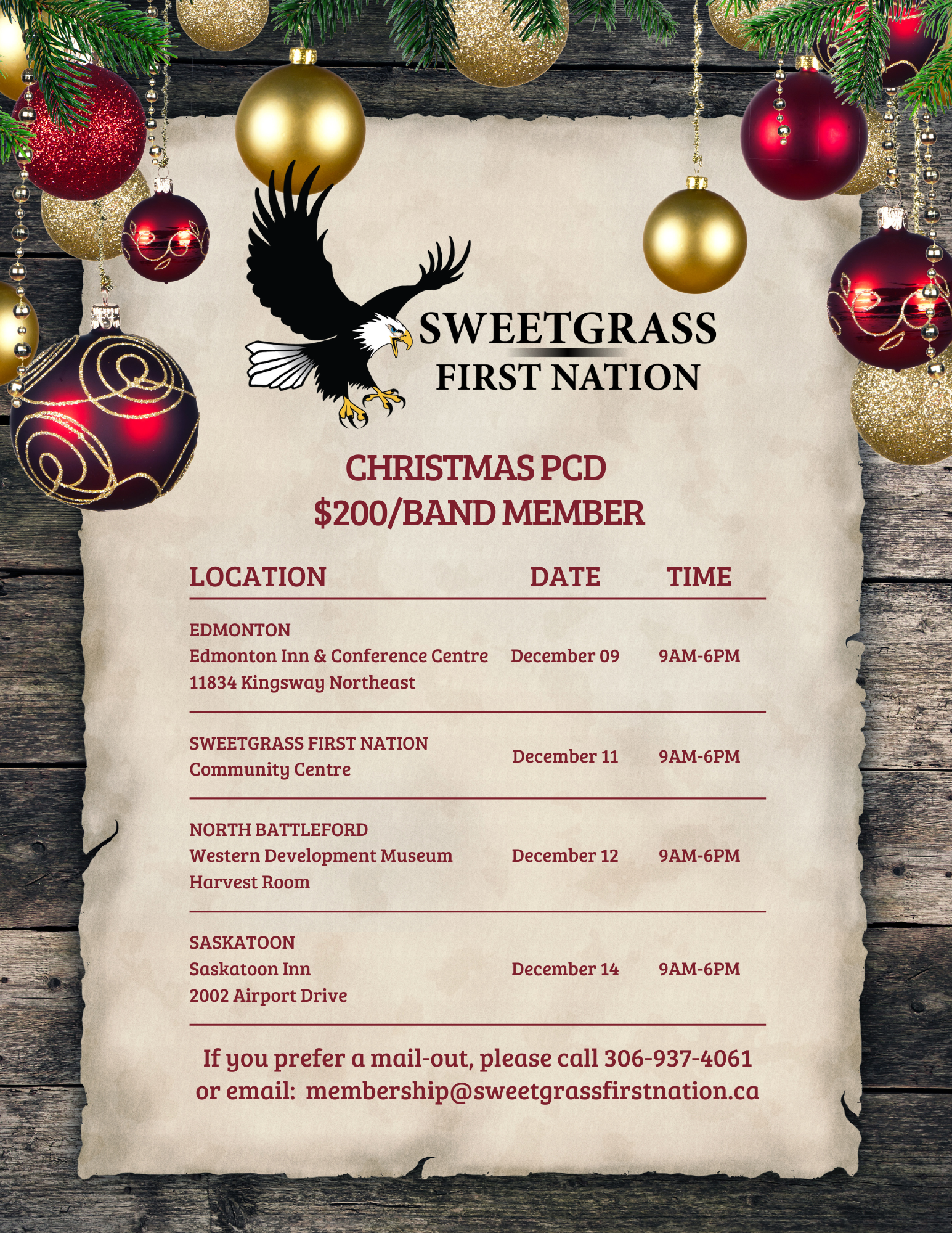 Christmas House Decorating Contest
Give Kait a call to sign up!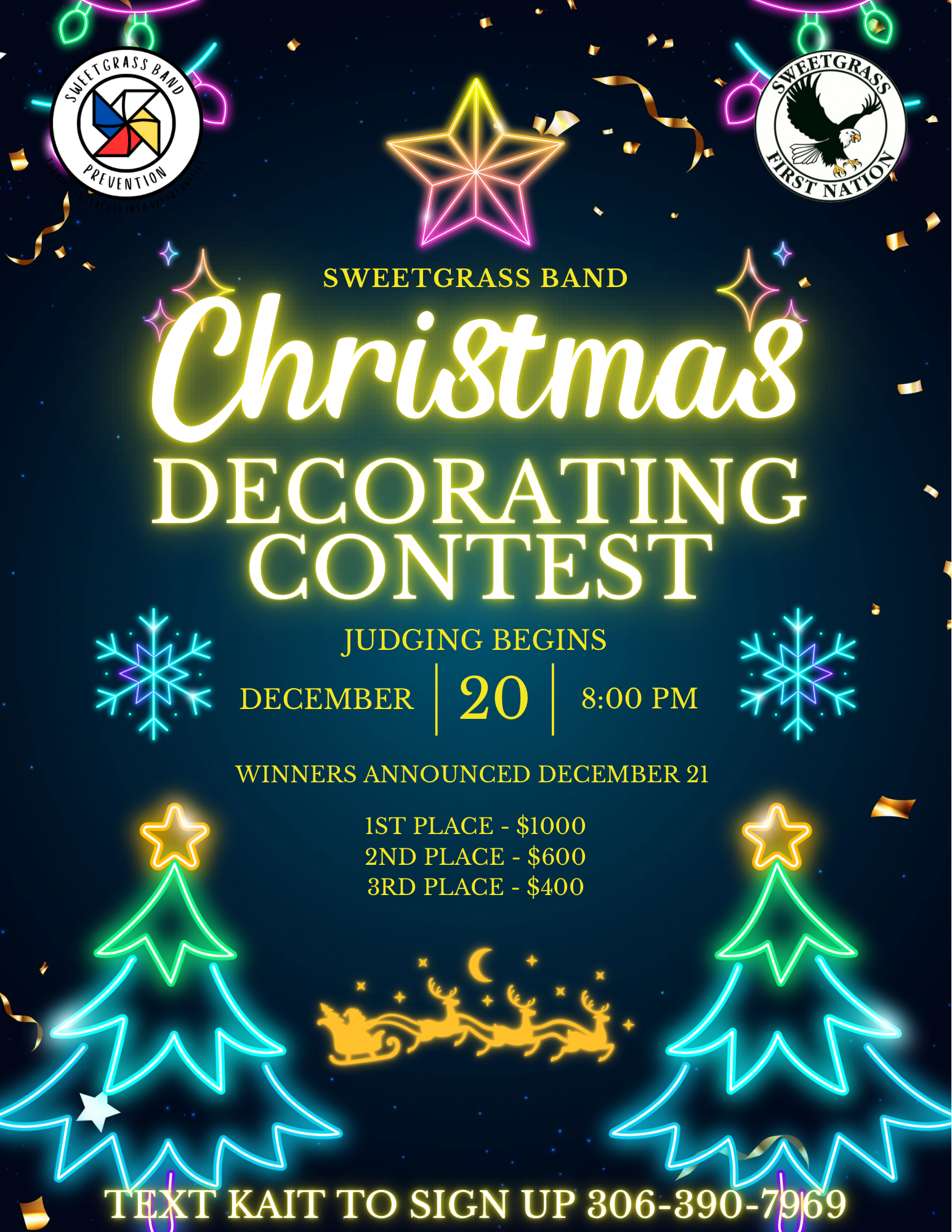 Christmas PCD Authorization Form
Fill out this form and have the person picking up your PCD bring it along to which ever distribution location they will be attending. A printable form is available here. Go to 'Links' at the top of this page if you're on a desktop or if you're on a mobile phone, click on the 3 lines at the top left and then click on 'links'.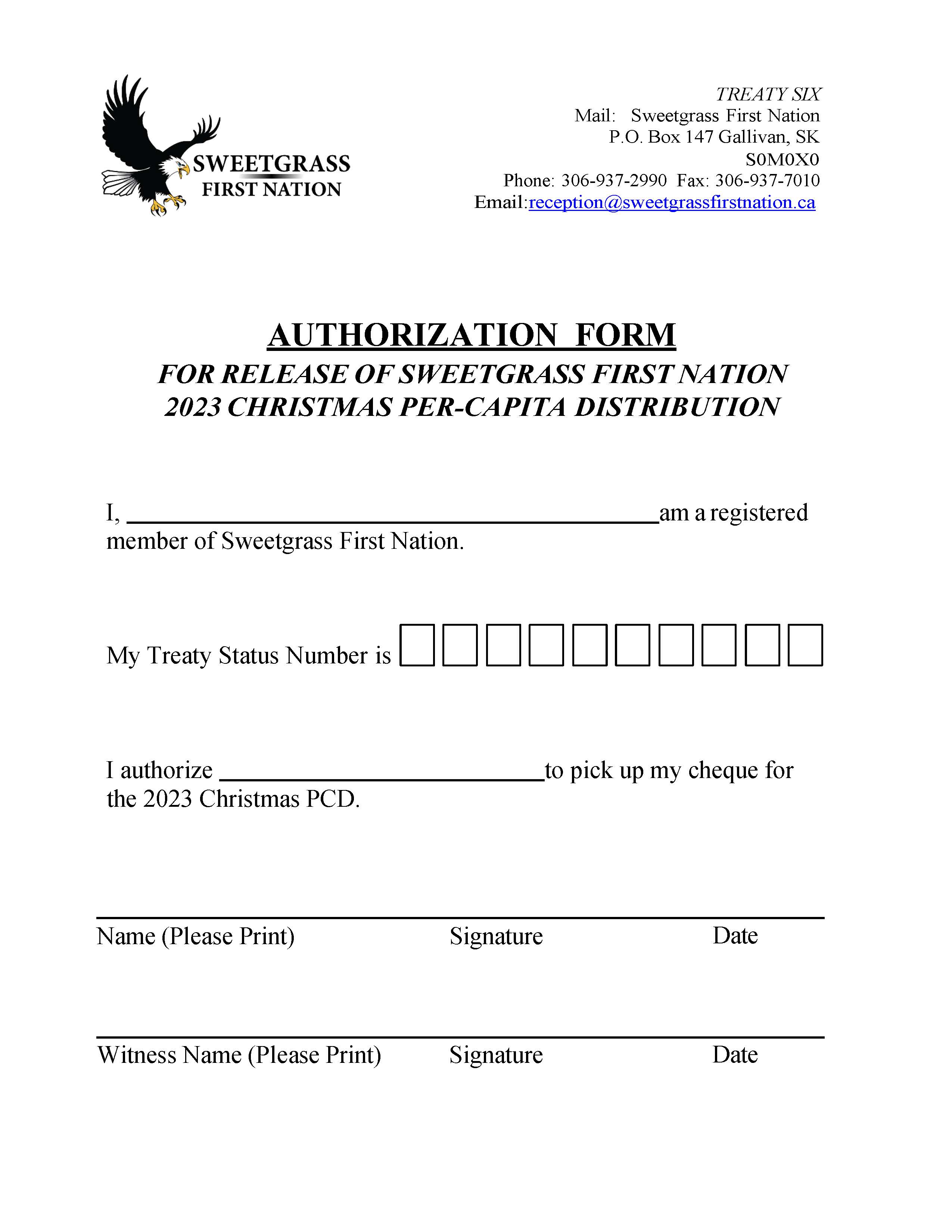 Sweetgrass Security Team Contact Information
Please call any one of them directly when you need assistance from security